Looking For a Great Deal On A Perfect Home in the
Daytona Beach area?
We've Got It Here!
Daytona Beach, Ormond Beach, Port Orange, New Smyrna Beach, Flagler, Deland and Deltona

Get immediate access to "Off Market Properties" not available on the MLS!
Get the best deal on your next home before it ever goes on the market.
All types of homes available, super low prices.
We've got great homes all over Volusia county and Flagler county!


Daytona Beach, Ormond Beach, New Smyrna Beach, Port Orange


Deland, Deltona, Orange City, Debary and Edgewater.


Join our Home buyers Hot list today and get access to OFF-MARKET properties not available through the MLS. Even real estate agents join our buyers list to find properties for their clients that they cannot get through the MLS.



Enjoy buying your next home with our low prices and easy buying process including "Bank Approved Short Sales" that you don't have to wait for.

Just tell us what you are looking for, what you want to spend and where you want to buy. We will match you up with only the inventory you are looking for and we never share or sell your email to anyone.


Get your free copy:
"The 22 Best Sources for Finding Your New Home or Investment Property at a Rock Bottom Prices"
Buying your next home doesn't have to be stressful.
We can help.

We have tons of homes available at super low prices - all types and sizes, all priced well below market value. Join our Home buyer Hot List and be the first to know about new homes available before they ever hit the market.
PLUS we'll give you our new FREE report
"The 22 Best Sources for Finding Your New Home or Investment Property at a Rock Bottom Price."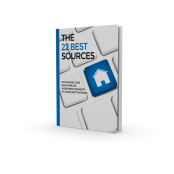 Find Your Next Home and Get Your FREE Report Here
Complete this form and you'll immediately be added to my Home buyers Hot List. Gain instant access to the best deals AND I'll deliver my new FREE report direct to your inbox.
We Are A Real Estate Investing Company
Our company buys, sells, and rents homes. We will not be acting as your real estate agent or broker if we buy your house, sell you a house, or rent you a home. We are excited to potentially work with you directly OR if you are represented by an agent or broker. We are focused on improving neighborhoods and redeveloping areas that we work in. If you have additional questions on agencies please contact your local real estate commission.